| | | | | |
| --- | --- | --- | --- | --- |
| | | | Product Categories | |

FULL LENGTH POOP FILMS
Download & DVD
MEMBERS AREA TOUR

AMATEUR MODEL PAGES

NEW Amateur Clips

WET SET CATEGORIES

NEW Wet Set Movies

FULL LENGTH MOVIES

Magazines

WET & DIRTY NIKKI

Photosets
FRENCH IN DIAPERS
Babydoll
ANITA K
Patches Place
MESSY KITTY
Art Books
NAUGHTY PUMA
Pippa Poops Herself
BABY PUMA
Glimpse Movies
CANDE WET DREAMS
Storybooks
DIAPERED PANTHER
Novellas

NAPPY GIRL

Annalise

DIRTY DIAPER KIM

Diaper Enemas
BABY BELLA
Nikki's Private Messy Moments
ALEISHA
Diapergirl Katie

DISCOUNT COMBO OFFERS

WET & MESSY GUYS!

FLDIAPERGIRLS

'Mommy' Babysitter POV

TRUDIE

Little Wet Abby
MARCELLA
Farting & Pooping

SEXY SOILED SOPHIE

Paula

HALF PRICE SPECIALS

Diarrhea Daisy
ALYSSA & HOPE
X-Streams
POOPY GIRL CASSIE
| | | | | |
| --- | --- | --- | --- | --- |
| | | | Movie Producers | |

| | | | | |
| --- | --- | --- | --- | --- |
| | | | Wet Set Announcements | |

| | | | | |
| --- | --- | --- | --- | --- |
| | | | Featured On Wet Set | |

| | | | | |
| --- | --- | --- | --- | --- |
| | | | NAUGHTY DIAPER GIRLS | |

| | | | | |
| --- | --- | --- | --- | --- |
| | | | Sponsored Ad 16 | |

| | | | | |
| --- | --- | --- | --- | --- |
| | | | UK DIAPER GIRLS | |

| | | | | |
| --- | --- | --- | --- | --- |
| | | | Diaper Gal | |

| | | | | |
| --- | --- | --- | --- | --- |
| | | | Sponsored Ad 1 | |

| | | | | |
| --- | --- | --- | --- | --- |
| | | | ADULT BABY GIRL | |

| | | | | |
| --- | --- | --- | --- | --- |
| | | | Sponsored Ad 5 | |

| | | | | |
| --- | --- | --- | --- | --- |
| | | | HD DIAPERS | |


Home

AMATEUR MODEL PAGES

CANDE WET DREAMS

Cyclothymia
| | |
| --- | --- |
| | Cyclothymia |
---



"Cyclothymia - mood swings with emotional highs and lows"
But there is always one thing that will brighten my mood!



I suffer from mood swings which are hard to control. Sometimes I can feel down or sad or angry, and other times really elated. And often my mood can swing on a dime. Today, for no apparent reason, I was feeling sad, angry and frustrated, crying into my hands and sobbing in a crouched position on the floor. I was breathing hard, slapping and grabbing my diaper between my legs to try to ease my frustrations. I was beside myself! Then I took off my top, which I managed to do successfully, but when I tried to take off my skirt, it got stuck, and my frustrations boiled over. However, as I sat there seething, I barely noticed that I'd started to wet myself - while throwing my little temper tantrum I actually had an accident! That's when things changed.



As soon as I felt the hot pee swirling around my
pussy and poop filling my diaper, I was instantly calm!



As soon as I felt the hot pee swirling around my pussy, soaking into my diaper, I also felt a wave of calmness flow over me. And it only got better when I instinctively began to shit myself too. Wetting and messing myself are by far the best way to help my cyclomythia. When my diaper was full, I reached down to feel how squidgy it was. You can even hear the poop squelching as a squeeze my diaper! With all the bad feelings now completely gone, I got on my hand and knees to play with my bulging diaper some more and to push out more poop. I'd gone from sad and depressed to elated in a matter of minutes. Then I stood in the shower to play some more and then open my diaper. The strong smell of a poopy diaper also helps to calm me down! So if you're ever feeling down, try wetting and pooping yourself!



Movie available in high quality MP4 & Windows Media ZIP files and streaming MP4.




| | |
| --- | --- |
| | Additional images |
| | |
| | |
| --- | --- |
| | Related products |
| | |
| --- | --- |
| | Product reviews |
| | |
| --- | --- |
| | Send to friend |
| | |
| --- | --- |
| | Advertisement |
| | | | | |
| --- | --- | --- | --- | --- |
| | | | Wet Set Site Navigation | |

| | | | | |
| --- | --- | --- | --- | --- |
| | | | AMATEUR Clipstore News | |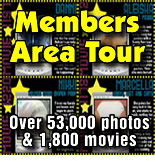 | | | | | |
| --- | --- | --- | --- | --- |
| | | | Featured On Wet Set | |

| | | | | |
| --- | --- | --- | --- | --- |
| | | | Like Diaper Girls? | |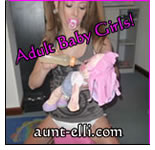 | | | | | |
| --- | --- | --- | --- | --- |
| | | | Sponsored Ad 6 | |

| | | | | |
| --- | --- | --- | --- | --- |
| | | | NAUGHTY DIAPER GIRLS | |

| | | | | |
| --- | --- | --- | --- | --- |
| | | | Sponsored Ad 17 | |

| | | | | |
| --- | --- | --- | --- | --- |
| | | | Wetting Her Panties | |

| | | | | |
| --- | --- | --- | --- | --- |
| | | | UK DIAPER GIRLS | |

| | | | | |
| --- | --- | --- | --- | --- |
| | | | Sponsored Ad 2 | |

| | | | | |
| --- | --- | --- | --- | --- |
| | | | I NEED 2 PEE | |

| | | | | |
| --- | --- | --- | --- | --- |
| | | | HD WETTING | |

| | | | | |
| --- | --- | --- | --- | --- |
| | | | I NEED A MOMMY | |