| | | | | |
| --- | --- | --- | --- | --- |
| | | | Product Categories | |

FULL LENGTH POOP FILMS
Download & DVD
MEMBERS AREA TOUR

AMATEUR MODEL PAGES

NEW Amateur Clips

WET SET CATEGORIES

NEW Wet Set Movies

FULL LENGTH MOVIES

Magazines

WET & DIRTY NIKKI

Photosets
FRENCH IN DIAPERS
Babydoll
ANITA K
Patches Place
MESSY KITTY
Art Books
NAUGHTY PUMA
Pippa Poops Herself
BABY PUMA
Glimpse Movies
CANDE WET DREAMS
Storybooks
DIAPERED PANTHER
Novellas

NAPPY GIRL

Annalise

DIRTY DIAPER KIM

Diaper Enemas
BABY BELLA
Nikki's Private Messy Moments
ALEISHA
Diapergirl Katie

DISCOUNT COMBO OFFERS

WET & MESSY GUYS!

FLDIAPERGIRLS

'Mommy' Babysitter POV

TRUDIE

Little Wet Abby
MARCELLA
Farting & Pooping

SEXY SOILED SOPHIE

Paula

HALF PRICE SPECIALS

Diarrhea Daisy
ALYSSA & HOPE
X-Streams
POOPY GIRL CASSIE
| | | | | |
| --- | --- | --- | --- | --- |
| | | | Movie Producers | |

| | | | | |
| --- | --- | --- | --- | --- |
| | | | Wet Set Announcements | |

| | | | | |
| --- | --- | --- | --- | --- |
| | | | Featured On Wet Set | |

| | | | | |
| --- | --- | --- | --- | --- |
| | | | NAUGHTY DIAPER GIRLS | |

| | | | | |
| --- | --- | --- | --- | --- |
| | | | Sponsored Ad 16 | |

| | | | | |
| --- | --- | --- | --- | --- |
| | | | UK DIAPER GIRLS | |

| | | | | |
| --- | --- | --- | --- | --- |
| | | | Diaper Gal | |

| | | | | |
| --- | --- | --- | --- | --- |
| | | | Sponsored Ad 1 | |

| | | | | |
| --- | --- | --- | --- | --- |
| | | | ADULT BABY GIRL | |

| | | | | |
| --- | --- | --- | --- | --- |
| | | | Sponsored Ad 5 | |

| | | | | |
| --- | --- | --- | --- | --- |
| | | | HD DIAPERS | |


Home

AMATEUR MODEL PAGES

CANDE WET DREAMS

If It Makes You Happy...
| | |
| --- | --- |
| | If It Makes You Happy... |
---



If it makes you happy, it shouldn't
matter if it makes sense to other people!



I do what makes me happy, and I don't care if it makes sense to other people or what they might think. I do it because it feels so nice and so sexy. I've been doing it for so long I couldn't stop if I wanted to! Wetting and pooping myself means everything to me, and it's what makes me happier than anything else. Today I was sitting on my play mat the floor with a bare bottom, gently caressing my pussy with my hand. I was getting turned on, and I couldn't stop looking at the pile of diapers on the stand. I needed to pee and poop, but this time I wanted to try something different.



And what makes me happy is filling a pee
soaked diaper with a dirty poop and making myself cum!



I laid the diaper out on the floor, and with my legs apart put my bottom on it. Due to my sexual arousal, some pussy cum dripped onto it, but then I started pissing. Moving slowly backwards at the same time, I managed to totally soak the diaper, front and back. Then I pulled it up between my legs - so warm and sexy against my pussy. But I wanted more! I taped it on and then filled it with a lovely big poop. I pushed facing you and with bottom towards you, grunting and groaning - I pushed until my diaper was completely full! I was more than just happy - I was lost in my own naughty world of wet, poopy sexual bliss!



Lost in my own naughty world of wet, poopy
sexual bliss, it was time to make myself cum!



With my diaper completely full, it was time to sit on it, bounce up and down and rock back and forwards. I slid my bottom back and forwards on my play mat, and each time I moved forward, my diaper was pulled tight between my legs against my pussy and clit. I was so horny already that it was easy to make myself cum this way. Look Daddy, no hands! After I calmed down, all that was left to do was to show you the dirty mess inside, to sit on the poop and wriggle my bottom from side to side. Did all this make me happy? Absolutely! And I don't care if it makes sense to others or not.



Movie available in high quality MP4 & Windows Media ZIP files and streaming MP4.




| | |
| --- | --- |
| | Additional images |
| | |
| | |
| --- | --- |
| | Related products |


Live


CODE: 7412

Price: US$11.95
| | |
| --- | --- |
| | Product reviews |
| | |
| --- | --- |
| | Send to friend |
| | |
| --- | --- |
| | Advertisement |
| | | | | |
| --- | --- | --- | --- | --- |
| | | | Wet Set Site Navigation | |

| | | | | |
| --- | --- | --- | --- | --- |
| | | | AMATEUR Clipstore News | |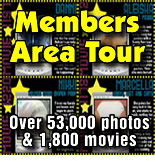 | | | | | |
| --- | --- | --- | --- | --- |
| | | | Featured On Wet Set | |

| | | | | |
| --- | --- | --- | --- | --- |
| | | | Like Diaper Girls? | |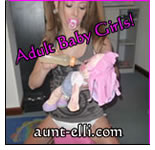 | | | | | |
| --- | --- | --- | --- | --- |
| | | | Sponsored Ad 6 | |

| | | | | |
| --- | --- | --- | --- | --- |
| | | | NAUGHTY DIAPER GIRLS | |

| | | | | |
| --- | --- | --- | --- | --- |
| | | | Sponsored Ad 17 | |

| | | | | |
| --- | --- | --- | --- | --- |
| | | | Wetting Her Panties | |

| | | | | |
| --- | --- | --- | --- | --- |
| | | | UK DIAPER GIRLS | |

| | | | | |
| --- | --- | --- | --- | --- |
| | | | Sponsored Ad 2 | |

| | | | | |
| --- | --- | --- | --- | --- |
| | | | I NEED 2 PEE | |

| | | | | |
| --- | --- | --- | --- | --- |
| | | | HD WETTING | |

| | | | | |
| --- | --- | --- | --- | --- |
| | | | I NEED A MOMMY | |