| | | | | |
| --- | --- | --- | --- | --- |
| | | | Product Categories | |

FULL LENGTH POOP FILMS
Download & DVD
MEMBERS AREA TOUR

AMATEUR MODEL PAGES

NEW Amateur Clips

WET SET CATEGORIES

NEW Wet Set Movies

FULL LENGTH MOVIES

Magazines

WET & DIRTY NIKKI

Photosets
FRENCH IN DIAPERS
Babydoll
ANITA K
Patches Place
MESSY KITTY
Art Books
NAUGHTY PUMA
Pippa Poops Herself
BABY PUMA
Glimpse Movies
CANDE WET DREAMS
Storybooks
DIAPERED PANTHER
Novellas

NAPPY GIRL

Annalise

DIRTY DIAPER KIM

Diaper Enemas
BABY BELLA
Nikki's Private Messy Moments
ALEISHA
Diapergirl Katie

DISCOUNT COMBO OFFERS

WET & MESSY GUYS!

FLDIAPERGIRLS

'Mommy' Babysitter POV

TRUDIE

Little Wet Abby
MARCELLA
Farting & Pooping

SEXY SOILED SOPHIE

Paula

HALF PRICE SPECIALS

Diarrhea Daisy
ALYSSA & HOPE
X-Streams
POOPY GIRL CASSIE
| | | | | |
| --- | --- | --- | --- | --- |
| | | | Movie Producers | |

| | | | | |
| --- | --- | --- | --- | --- |
| | | | Wet Set Announcements | |

| | | | | |
| --- | --- | --- | --- | --- |
| | | | Featured On Wet Set | |

| | | | | |
| --- | --- | --- | --- | --- |
| | | | NAUGHTY DIAPER GIRLS | |

| | | | | |
| --- | --- | --- | --- | --- |
| | | | Sponsored Ad 16 | |

| | | | | |
| --- | --- | --- | --- | --- |
| | | | UK DIAPER GIRLS | |

| | | | | |
| --- | --- | --- | --- | --- |
| | | | Diaper Gal | |

| | | | | |
| --- | --- | --- | --- | --- |
| | | | Sponsored Ad 1 | |

| | | | | |
| --- | --- | --- | --- | --- |
| | | | ADULT BABY GIRL | |

| | | | | |
| --- | --- | --- | --- | --- |
| | | | Sponsored Ad 5 | |

| | | | | |
| --- | --- | --- | --- | --- |
| | | | HD DIAPERS | |


Home

AMATEUR MODEL PAGES

CANDE WET DREAMS

La Buona Pasta
| | |
| --- | --- |
| | La Buona Pasta |
---



It's hard to cook dinner when
you're so desperate to piss and poop!



I was preparing my favourite Italian pasta dish for dinner wearing just my Italian flag apron and my diaper of course. All was going well except for one little problem - I desperately needed to piss and poop. I knew that even before I started, but my plan was to finish first and then enjoy myself after. But as I went on, it became harder and harder to hold it all in, and I knew I wasn't going to make it. I just couldn't wait any longer. So why even try, right? Stop what I'm doing and just let it all happen - the time to enjoy myself was NOW!



First I let go a long dam busting
piss, farted and pushed, then shit myself good!



with a sigh of relief, first I wet myself with a really long dam busting piss. As I sit on the floor with my legs apart, you can see the piss level rishing up in my diaper like the tide. It felt so hot and sexy. As I jiggle my diaper you can hear it sloshing! But then I let out a big fart, a sign of what was coming next. So I lay down with my parted and in the air, and pushed. I cried out as I pushed as hard as I could until a lovely warm poop joined the lake of piss in my diaper. I patted my diaper and then pushed again, wanting to make sure it was all out.



Repeatedly I lifted my butt up off the poop & sat down
on it again. My open & pink pussy shows what I'm feeling!



The next thing on the list was to lift myself up and sit on the dirty bulge - what a glorious feeling! Then I moved my butt backwards and forwards, grinding the poop into my butt crack, followed by bouncing up and down on it. Then after I opened my diaper, I did the same, but in slow motion - lifting my butt up off the nicely solid poop and lowering myself down onto it again, over and over. I loved the contrast of cold and warm against my butt hole as I went up and down. You can tell I'm enjoying myself by how open and pink my pussy is! But having had my fun, it was back to work - dinner wasn't going to cook itself.



Movie available in high quality MP4 & Windows Media ZIP files and streaming MP4.




| | |
| --- | --- |
| | Additional images |
| | |
| | |
| --- | --- |
| | Related products |


Live


CODE: 7412

Price: US$11.95
| | |
| --- | --- |
| | Product reviews |
| | |
| --- | --- |
| | Send to friend |
| | |
| --- | --- |
| | Advertisement |
| | | | | |
| --- | --- | --- | --- | --- |
| | | | Wet Set Site Navigation | |

| | | | | |
| --- | --- | --- | --- | --- |
| | | | AMATEUR Clipstore News | |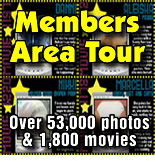 | | | | | |
| --- | --- | --- | --- | --- |
| | | | Featured On Wet Set | |

| | | | | |
| --- | --- | --- | --- | --- |
| | | | Like Diaper Girls? | |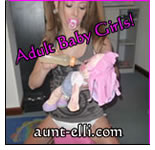 | | | | | |
| --- | --- | --- | --- | --- |
| | | | Sponsored Ad 6 | |

| | | | | |
| --- | --- | --- | --- | --- |
| | | | NAUGHTY DIAPER GIRLS | |

| | | | | |
| --- | --- | --- | --- | --- |
| | | | Sponsored Ad 17 | |

| | | | | |
| --- | --- | --- | --- | --- |
| | | | Wetting Her Panties | |

| | | | | |
| --- | --- | --- | --- | --- |
| | | | UK DIAPER GIRLS | |

| | | | | |
| --- | --- | --- | --- | --- |
| | | | Sponsored Ad 2 | |

| | | | | |
| --- | --- | --- | --- | --- |
| | | | I NEED 2 PEE | |

| | | | | |
| --- | --- | --- | --- | --- |
| | | | HD WETTING | |

| | | | | |
| --- | --- | --- | --- | --- |
| | | | I NEED A MOMMY | |