| | | | | |
| --- | --- | --- | --- | --- |
| | | | Product Categories | |

FULL LENGTH POOP FILMS
Download & DVD
MEMBERS AREA TOUR

AMATEUR MODEL PAGES

NEW Amateur Clips

WET SET CATEGORIES

NEW Wet Set Movies

FULL LENGTH MOVIES

Magazines

WET & DIRTY NIKKI

Photosets
FRENCH IN DIAPERS
Babydoll
ANITA K
Patches Place
MESSY KITTY
Art Books
NAUGHTY PUMA
Pippa Poops Herself
BABY PUMA
Glimpse Movies
CANDE WET DREAMS
Storybooks
DIAPERED PANTHER
Novellas

NAPPY GIRL

Annalise

DIRTY DIAPER KIM

Diaper Enemas
BABY BELLA
Nikki's Private Messy Moments
ALEISHA
Diapergirl Katie

DISCOUNT COMBO OFFERS

WET & MESSY GUYS!

FLDIAPERGIRLS

'Mommy' Babysitter POV

TRUDIE

Little Wet Abby
MARCELLA
Farting & Pooping

SEXY SOILED SOPHIE

Paula

HALF PRICE SPECIALS

Diarrhea Daisy
ALYSSA & HOPE
X-Streams
POOPY GIRL CASSIE
| | | | | |
| --- | --- | --- | --- | --- |
| | | | Movie Producers | |

| | | | | |
| --- | --- | --- | --- | --- |
| | | | Wet Set Announcements | |

| | | | | |
| --- | --- | --- | --- | --- |
| | | | Featured On Wet Set | |

| | | | | |
| --- | --- | --- | --- | --- |
| | | | NAUGHTY DIAPER GIRLS | |

| | | | | |
| --- | --- | --- | --- | --- |
| | | | Sponsored Ad 16 | |

| | | | | |
| --- | --- | --- | --- | --- |
| | | | UK DIAPER GIRLS | |

| | | | | |
| --- | --- | --- | --- | --- |
| | | | Diaper Gal | |

| | | | | |
| --- | --- | --- | --- | --- |
| | | | Sponsored Ad 1 | |

| | | | | |
| --- | --- | --- | --- | --- |
| | | | ADULT BABY GIRL | |

| | | | | |
| --- | --- | --- | --- | --- |
| | | | Sponsored Ad 5 | |

| | | | | |
| --- | --- | --- | --- | --- |
| | | | HD DIAPERS | |


Home

AMATEUR MODEL PAGES

CANDE WET DREAMS

I've Had So Many Strange
Urges Since I Was A Child
I've Had So Many Strange
Urges Since I Was A Child
---



I was an unusual little girl, with so many naughty,
dirty urges I couldn't control... so mostly I gave in!



One of my urges involved other girls' panties and wanting to see them, like in change rooms or at pajama parties. Mostly they were clean, but I was desperate to see panties that had pee stains or skidmarks like mine always did. Once I stole a pair which were exactly what I was looking for, and the next day alone at home in my room I put them on, wet them and completely filled them with poop! And in class I had the urge to let out little spurts of pee or a small poop, which I often did. One urge, which luckily I resisted, was to humiliate myself in class by completely wetting and pooping myself, and be forced to stand out the front and apologize for being a dirty girl. I've masturbated to that thought a million times!



Then there were all my urges involving diapers. I
longed to have one bunched between my legs & just let go!



Another dirty urge is to smell things that turn me on - clean diapers, wet diapers, dirty diapers and of course the wonderful scent of dirty panties. Those panties I stole were held to my face for a long time before I put them on and messed them. Then of course there were all my urges about diapers. In the supermarket I'd always want to linger in the diaper aisle and just look at the packets, all full of clean diapers just waiting to be filled! The urge to buy a packet grew and grew until I could no longer resist. I was so excited when I finally put one on, all bunched up between my legs. The diaper was begging me to wet and poop myself... so I did!



So clearly I am still an unusual little girl
with naughty, dirty urges, but now I ALWAYS give in!



Now that I'm older, I no longer have to resist my urges. I can piss and poop in my panties and diapers whenever I want, and play with myself til I cum. In this video I get a clean diaper out of my bag, and start by holding and fondling it. Then I take off my wet diaper and hold it to my face, breathing in the scent, before putting the clean one on. First I wet it, and then in a wave of absolute ecstasy I fill it with an enormous poop. The smell of my own poop fills the room - it's stinky but I love it. I need to see what I've done, so I reveal the huge mess before putting my diaper back on, intending to wear it for the rest of the day.



Movie available in high quality MP4 & Windows Media ZIP files and streaming MP4.




| | |
| --- | --- |
| | Additional images |
| | |
| | |
| --- | --- |
| | Related products |
| | |
| --- | --- |
| | Product reviews |
| | |
| --- | --- |
| | Send to friend |
| | |
| --- | --- |
| | Advertisement |
| | | | | |
| --- | --- | --- | --- | --- |
| | | | Wet Set Site Navigation | |

| | | | | |
| --- | --- | --- | --- | --- |
| | | | AMATEUR Clipstore News | |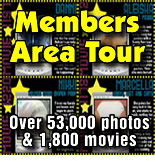 | | | | | |
| --- | --- | --- | --- | --- |
| | | | Featured On Wet Set | |

| | | | | |
| --- | --- | --- | --- | --- |
| | | | Like Diaper Girls? | |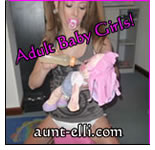 | | | | | |
| --- | --- | --- | --- | --- |
| | | | Sponsored Ad 6 | |

| | | | | |
| --- | --- | --- | --- | --- |
| | | | NAUGHTY DIAPER GIRLS | |

| | | | | |
| --- | --- | --- | --- | --- |
| | | | Sponsored Ad 17 | |

| | | | | |
| --- | --- | --- | --- | --- |
| | | | Wetting Her Panties | |

| | | | | |
| --- | --- | --- | --- | --- |
| | | | UK DIAPER GIRLS | |

| | | | | |
| --- | --- | --- | --- | --- |
| | | | Sponsored Ad 2 | |

| | | | | |
| --- | --- | --- | --- | --- |
| | | | I NEED 2 PEE | |

| | | | | |
| --- | --- | --- | --- | --- |
| | | | HD WETTING | |

| | | | | |
| --- | --- | --- | --- | --- |
| | | | I NEED A MOMMY | |