| | | | | |
| --- | --- | --- | --- | --- |
| | | | Product Categories | |

FULL LENGTH POOP FILMS
Download & DVD
MEMBERS AREA TOUR

AMATEUR MODEL PAGES

NEW Amateur Clips

WET SET CATEGORIES

NEW Wet Set Movies

FULL LENGTH MOVIES

Magazines

WET & DIRTY NIKKI

Photosets
FRENCH IN DIAPERS
Babydoll
ANITA K
Patches Place
MESSY KITTY
Art Books
NAUGHTY PUMA
Pippa Poops Herself
BABY PUMA
Glimpse Movies
CANDE WET DREAMS
Storybooks
DIAPERED PANTHER
Novellas

NAPPY GIRL

Annalise

DIRTY DIAPER KIM

Diaper Enemas
BABY BELLA
Nikki's Private Messy Moments
ALEISHA
Diapergirl Katie

DISCOUNT COMBO OFFERS

WET & MESSY GUYS!

FLDIAPERGIRLS

'Mommy' Babysitter POV

TRUDIE

Little Wet Abby
MARCELLA
Farting & Pooping

SEXY SOILED SOPHIE

Paula

HALF PRICE SPECIALS

Diarrhea Daisy
ALYSSA & HOPE
X-Streams
POOPY GIRL CASSIE
| | | | | |
| --- | --- | --- | --- | --- |
| | | | Movie Producers | |

| | | | | |
| --- | --- | --- | --- | --- |
| | | | Wet Set Announcements | |

| | | | | |
| --- | --- | --- | --- | --- |
| | | | Featured On Wet Set | |

| | | | | |
| --- | --- | --- | --- | --- |
| | | | NAUGHTY DIAPER GIRLS | |

| | | | | |
| --- | --- | --- | --- | --- |
| | | | Sponsored Ad 16 | |

| | | | | |
| --- | --- | --- | --- | --- |
| | | | UK DIAPER GIRLS | |

| | | | | |
| --- | --- | --- | --- | --- |
| | | | Diaper Gal | |

| | | | | |
| --- | --- | --- | --- | --- |
| | | | Sponsored Ad 1 | |

| | | | | |
| --- | --- | --- | --- | --- |
| | | | ADULT BABY GIRL | |

| | | | | |
| --- | --- | --- | --- | --- |
| | | | Sponsored Ad 5 | |

| | | | | |
| --- | --- | --- | --- | --- |
| | | | HD DIAPERS | |


Home

AMATEUR MODEL PAGES

CANDE WET DREAMS

Dinner Is Ready Daddy
| | |
| --- | --- |
| | Dinner Is Ready Daddy |
---



I've done dinner for you Daddy,
but I've done something naughty & smelly too!



I'm a good little girl cos I sometimes make dinner for Daddy. He always says he likes it, even if I think he doesn't, cos he knows I'm trying. This time though, when I reached up to look in the top cupboard, I found a diaper that I had forgotten I hid there. Daddy wants me to be a big girl, and not need diapers, but I like them! That's why I hide them through the house. When I held it, and smelled it and pressed it to my face, I knew exactly what I wanted to do - I wanted to put it on and be naughty and dirty and mess myself!



I took off my shorts & panties, and diapered myself
sitting on the bench. Then I pushed hard & messed myself!



I took off my shorts & panties, then hopped up onto the kitchen bench and sat on the open diaper. I couldn't help being naughty and doing a little pee, but what I really wanted was to poop myself. So I put the diaper on, stood on the floor leaning against the bench, pushed hard and filled my diaper. I had a quick look at my mess and then put my panties and shorts back on. I should have gone back to cooking, but I wanted to play first. I got up on the kitchen bench again, suspending myself in the air with my hands, and then dropped my bottom down hard on my poopy mess!



With my diaper filled, I suspended myself over the kitchen
bench and then let my bottom drop down hard on the mess!



Then I wanted to feel the squishy diaper through my shorts, and I pushed super hard again and filled my diaper even more! Then I pressed the diaper really hard between my legs until I felt all tingly. I couldn't resist another look at the mess, so I pulled my pants down to my knees and opened the diaper to see what was inside. Feeling all pleased with myself and happy with what I'd done, I put the diaper back on and pulled up my pants. I could have played in my messy diaper some more, but Daddy was hungry and I needed to finish cooking. It was much more fun though to cook dinner with a dirty diaper on under my shorts!



Movie available in high quality MP4 & Windows Media ZIP files and streaming MP4.




| | |
| --- | --- |
| | Additional images |
| | |
| | |
| --- | --- |
| | Related products |
| | |
| --- | --- |
| | Product reviews |
| | |
| --- | --- |
| | Send to friend |
| | |
| --- | --- |
| | Advertisement |
| | | | | |
| --- | --- | --- | --- | --- |
| | | | Wet Set Site Navigation | |

| | | | | |
| --- | --- | --- | --- | --- |
| | | | AMATEUR Clipstore News | |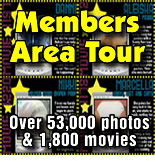 | | | | | |
| --- | --- | --- | --- | --- |
| | | | Featured On Wet Set | |

| | | | | |
| --- | --- | --- | --- | --- |
| | | | Like Diaper Girls? | |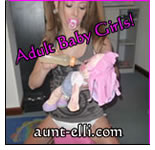 | | | | | |
| --- | --- | --- | --- | --- |
| | | | Sponsored Ad 6 | |

| | | | | |
| --- | --- | --- | --- | --- |
| | | | NAUGHTY DIAPER GIRLS | |

| | | | | |
| --- | --- | --- | --- | --- |
| | | | Sponsored Ad 17 | |

| | | | | |
| --- | --- | --- | --- | --- |
| | | | Wetting Her Panties | |

| | | | | |
| --- | --- | --- | --- | --- |
| | | | UK DIAPER GIRLS | |

| | | | | |
| --- | --- | --- | --- | --- |
| | | | Sponsored Ad 2 | |

| | | | | |
| --- | --- | --- | --- | --- |
| | | | I NEED 2 PEE | |

| | | | | |
| --- | --- | --- | --- | --- |
| | | | HD WETTING | |

| | | | | |
| --- | --- | --- | --- | --- |
| | | | I NEED A MOMMY | |