| | | | | |
| --- | --- | --- | --- | --- |
| | | | Product Categories | |

FULL LENGTH POOP FILMS
Download & DVD
MEMBERS AREA TOUR

AMATEUR MODEL PAGES

NEW Amateur Clips

WET SET CATEGORIES

NEW Wet Set Movies

FULL LENGTH MOVIES

Magazines

WET & DIRTY NIKKI

Photosets
FRENCH IN DIAPERS
Babydoll
ANITA K
Patches Place
MESSY KITTY
Art Books
NAUGHTY PUMA
Pippa Poops Herself
BABY PUMA
Glimpse Movies
CANDE WET DREAMS
Storybooks
DIAPERED PANTHER
Novellas

NAPPY GIRL

Annalise

DIRTY DIAPER KIM

Diaper Enemas
BABY BELLA
Nikki's Private Messy Moments
ALEISHA
Diapergirl Katie

DISCOUNT COMBO OFFERS

WET & MESSY GUYS!

FLDIAPERGIRLS

'Mommy' Babysitter POV

TRUDIE

Little Wet Abby
MARCELLA
Farting & Pooping

SEXY SOILED SOPHIE

Paula

HALF PRICE SPECIALS

Diarrhea Daisy
ALYSSA & HOPE
X-Streams
POOPY GIRL CASSIE
| | | | | |
| --- | --- | --- | --- | --- |
| | | | Movie Producers | |

| | | | | |
| --- | --- | --- | --- | --- |
| | | | Wet Set Announcements | |

| | | | | |
| --- | --- | --- | --- | --- |
| | | | Featured On Wet Set | |

| | | | | |
| --- | --- | --- | --- | --- |
| | | | NAUGHTY DIAPER GIRLS | |

| | | | | |
| --- | --- | --- | --- | --- |
| | | | Sponsored Ad 16 | |

| | | | | |
| --- | --- | --- | --- | --- |
| | | | UK DIAPER GIRLS | |

| | | | | |
| --- | --- | --- | --- | --- |
| | | | Diaper Gal | |

| | | | | |
| --- | --- | --- | --- | --- |
| | | | Sponsored Ad 1 | |

| | | | | |
| --- | --- | --- | --- | --- |
| | | | ADULT BABY GIRL | |

| | | | | |
| --- | --- | --- | --- | --- |
| | | | Sponsored Ad 5 | |

| | | | | |
| --- | --- | --- | --- | --- |
| | | | HD DIAPERS | |


Home

AMATEUR MODEL PAGES

CANDE WET DREAMS

My Dirty Green Panty
| | |
| --- | --- |
| | My Dirty Green Panty |
---



I was reading, minding my own business, when
suddenly I really wanted to shit my panties!



I was being a good girl, I really was, just sitting in the big chair reading the big book, minding my own business, when suddenly I needed to poop, but I really wanted to fill my panties! The idea just popped into my head, I couldn't keep it out. I knew I should have gone to the bathroom, but that naughty voice in my head was too loud. "Be a dirty girl", it said "Just do it. Do it in your panties. You know you want to!". And I did want to. I did want to do it in my panties. It didn't take long to go from being a good girl to a naughty girl. I just had to check the coast was clear a few times, and no one was around.



With my panties full, I had a naughtier idea. My butt
hovered in the air in anticipation, then drop... poop squish!



Sure that no one was around, I bent over and started with just a bit, then stood up and felt it with my hand. I knew there was a lot more to come, and I was getting excited. Then I did the same thing again, and got even more excited. Then I bent over and finished, filling my green panties with a huge mess. I was so happy and pleased with myself, I did a little twirly dance, and even accidentally wet myself a bit. Oops! But then I got an even naughtier idea - I wanted to sit down on it on the floor. I let my butt hover over the floor in anticipation, and then I let myself drop - a sudden dirty poop squish!



Sat in the mess I masturbated harder and harder. When
I came I started wetting myself big time... by accident!



Sitting down on the poop load felt so wonderful, my heart started racing. I stared at the pee stain between my legs as I slowly rocked back and forwards on dirty mess. I was in heaven, and it wasn't long before my hand found it way my special place. I started masturbating slowly, but then faster as my breathing quickened too. I rocked back and forth, poop oozing from the leg holes, making a squishy sound, and then... I came hard and started wetting myself big time. Again it was a real accident. I sat there in my mess, relaxed and satisfied and just pissed and pissed!



Movie available in high quality MP4 & Windows Media ZIP files and streaming MP4.




| | |
| --- | --- |
| | Additional images |
| | |
| | |
| --- | --- |
| | Related products |
| | |
| --- | --- |
| | Product reviews |
| | |
| --- | --- |
| | Send to friend |
| | |
| --- | --- |
| | Advertisement |
| | | | | |
| --- | --- | --- | --- | --- |
| | | | Wet Set Site Navigation | |

| | | | | |
| --- | --- | --- | --- | --- |
| | | | AMATEUR Clipstore News | |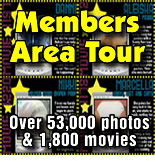 | | | | | |
| --- | --- | --- | --- | --- |
| | | | Featured On Wet Set | |

| | | | | |
| --- | --- | --- | --- | --- |
| | | | Like Diaper Girls? | |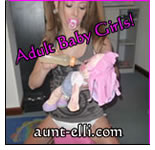 | | | | | |
| --- | --- | --- | --- | --- |
| | | | Sponsored Ad 6 | |

| | | | | |
| --- | --- | --- | --- | --- |
| | | | NAUGHTY DIAPER GIRLS | |

| | | | | |
| --- | --- | --- | --- | --- |
| | | | Sponsored Ad 17 | |

| | | | | |
| --- | --- | --- | --- | --- |
| | | | Wetting Her Panties | |

| | | | | |
| --- | --- | --- | --- | --- |
| | | | UK DIAPER GIRLS | |

| | | | | |
| --- | --- | --- | --- | --- |
| | | | Sponsored Ad 2 | |

| | | | | |
| --- | --- | --- | --- | --- |
| | | | I NEED 2 PEE | |

| | | | | |
| --- | --- | --- | --- | --- |
| | | | HD WETTING | |

| | | | | |
| --- | --- | --- | --- | --- |
| | | | I NEED A MOMMY | |