| | | | | |
| --- | --- | --- | --- | --- |
| | | | Product Categories | |

FULL LENGTH POOP FILMS
Download & DVD
MEMBERS AREA TOUR

AMATEUR MODEL PAGES

NEW Amateur Clips

WET SET CATEGORIES

NEW Wet Set Movies

FULL LENGTH MOVIES

Magazines

WET & DIRTY NIKKI

Photosets
FRENCH IN DIAPERS
Babydoll
ANITA K
Patches Place
MESSY KITTY
Art Books
NAUGHTY PUMA
Pippa Poops Herself
BABY PUMA
Glimpse Movies
CANDE WET DREAMS
Storybooks
DIAPERED PANTHER
Novellas

NAPPY GIRL

Annalise

DIRTY DIAPER KIM

Diaper Enemas
BABY BELLA
Nikki's Private Messy Moments
ALEISHA
Diapergirl Katie

DISCOUNT COMBO OFFERS

WET & MESSY GUYS!

FLDIAPERGIRLS

'Mommy' Babysitter POV

TRUDIE

Little Wet Abby
MARCELLA
Farting & Pooping

SEXY SOILED SOPHIE

Paula

HALF PRICE SPECIALS

Diarrhea Daisy
ALYSSA & HOPE
X-Streams
POOPY GIRL CASSIE
| | | | | |
| --- | --- | --- | --- | --- |
| | | | Movie Producers | |

| | | | | |
| --- | --- | --- | --- | --- |
| | | | Wet Set Announcements | |

| | | | | |
| --- | --- | --- | --- | --- |
| | | | Featured On Wet Set | |

| | | | | |
| --- | --- | --- | --- | --- |
| | | | NAUGHTY DIAPER GIRLS | |

| | | | | |
| --- | --- | --- | --- | --- |
| | | | Sponsored Ad 16 | |

| | | | | |
| --- | --- | --- | --- | --- |
| | | | UK DIAPER GIRLS | |

| | | | | |
| --- | --- | --- | --- | --- |
| | | | Diaper Gal | |

| | | | | |
| --- | --- | --- | --- | --- |
| | | | Sponsored Ad 1 | |

| | | | | |
| --- | --- | --- | --- | --- |
| | | | ADULT BABY GIRL | |

| | | | | |
| --- | --- | --- | --- | --- |
| | | | Sponsored Ad 5 | |

| | | | | |
| --- | --- | --- | --- | --- |
| | | | HD DIAPERS | |


Home

AMATEUR MODEL PAGES

CANDE WET DREAMS

Well Kept Secrets
| | |
| --- | --- |
| | Well Kept Secrets |
---



My boyfriend doesn't know I'm still a baby, and
often even wear a diaper under my jeans when we go out!



Shhh! It's a big secret. My boyfriend doesn't know yet that I still like to be a big baby and wear diapers. This afternoon we were sending sexy text messages to each other and I was getting turned on. I was wearing my tight blue jeans and put my hand down the front, but that wasn't enough - I wanted to cum hard and for that I needed to shit myself in a diaper! He certainly doesn't know I like to mess myself, and I can't imagine what he would think. I sometimes wear a small diaper under my skirt or jeans when we go out together. I always wet it and I've even pooped it a few times.



On my knees on the couch, I pushed really hard and
messed myself in my diaper and tight jeans... heaven!



I got out a diaper, fondled it gently then sat on it. Before taping it up I bunched it between my legs and pressed it against myself. Mmmm! Then I squeezed back into my jeans, and this time it was obvious I had a diaper on! I got on the couch on my knees, bracing myself against the back... and pushed! I had to push hard because my jeans were really tight, but eventually I messed myself big time. Heaven! I wriggled my butt, pressed & patted the bulge with my hand, then turned around and sat down on the mess. I was so aroused - I touched my breasts as I wet myself a little, before sliding my hand inside my jeans.



I held the waistband of my jeans, pulling them up
tight between my legs as I rocked my body... then came!!



Then I went for it - I grabbed the waist band of the jeans, pulling them tight between my legs as hard as I could while jiggling my body back and forwards. With each move I could feel the hot dirty mess inside my diaper. My movements and breathing got faster and faster and then I had the best orgasm ever! I was so exhausted I could hardly move, but I wanted too see what I'd done. So I completely undressed, untaped my diaper and revealed the smelly poop that had been compressed & squashed between my butt cheeks. Then I put my diaper and clothes back on and texted my boyfriend. No... I didn't tell him what I'd done!



Movie available in high quality MP4 & Windows Media ZIP files and streaming MP4.




| | |
| --- | --- |
| | Additional images |
| | |
| | |
| --- | --- |
| | Related products |
| | |
| --- | --- |
| | Product reviews |
| | |
| --- | --- |
| | Send to friend |
| | |
| --- | --- |
| | Advertisement |
| | | | | |
| --- | --- | --- | --- | --- |
| | | | Wet Set Site Navigation | |

| | | | | |
| --- | --- | --- | --- | --- |
| | | | AMATEUR Clipstore News | |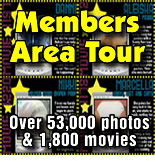 | | | | | |
| --- | --- | --- | --- | --- |
| | | | Featured On Wet Set | |

| | | | | |
| --- | --- | --- | --- | --- |
| | | | Like Diaper Girls? | |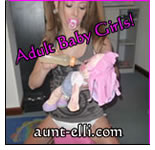 | | | | | |
| --- | --- | --- | --- | --- |
| | | | Sponsored Ad 6 | |

| | | | | |
| --- | --- | --- | --- | --- |
| | | | NAUGHTY DIAPER GIRLS | |

| | | | | |
| --- | --- | --- | --- | --- |
| | | | Sponsored Ad 17 | |

| | | | | |
| --- | --- | --- | --- | --- |
| | | | Wetting Her Panties | |

| | | | | |
| --- | --- | --- | --- | --- |
| | | | UK DIAPER GIRLS | |

| | | | | |
| --- | --- | --- | --- | --- |
| | | | Sponsored Ad 2 | |

| | | | | |
| --- | --- | --- | --- | --- |
| | | | I NEED 2 PEE | |

| | | | | |
| --- | --- | --- | --- | --- |
| | | | HD WETTING | |

| | | | | |
| --- | --- | --- | --- | --- |
| | | | I NEED A MOMMY | |