| | | | | |
| --- | --- | --- | --- | --- |
| | | | Product Categories | |

FULL LENGTH POOP FILMS
Download & DVD
MEMBERS AREA TOUR

AMATEUR MODEL PAGES

NEW Amateur Clips

WET SET CATEGORIES

NEW Wet Set Movies

FULL LENGTH MOVIES

Magazines

WET & DIRTY NIKKI

Photosets
FRENCH IN DIAPERS
Babydoll
ANITA K
Patches Place
MESSY KITTY
Art Books
NAUGHTY PUMA
Pippa Poops Herself
BABY PUMA
Glimpse Movies
CANDE WET DREAMS
Storybooks
DIAPERED PANTHER
Novellas

NAPPY GIRL

Annalise

DIRTY DIAPER KIM

Diaper Enemas
BABY BELLA
Nikki's Private Messy Moments
ALEISHA
Diapergirl Katie

DISCOUNT COMBO OFFERS

WET & MESSY GUYS!

FLDIAPERGIRLS

'Mommy' Babysitter POV

TRUDIE

Little Wet Abby
MARCELLA
Farting & Pooping

SEXY SOILED SOPHIE

Paula

HALF PRICE SPECIALS

Diarrhea Daisy
ALYSSA & HOPE
X-Streams
POOPY GIRL CASSIE
| | | | | |
| --- | --- | --- | --- | --- |
| | | | Movie Producers | |

| | | | | |
| --- | --- | --- | --- | --- |
| | | | Wet Set Announcements | |

| | | | | |
| --- | --- | --- | --- | --- |
| | | | Featured On Wet Set | |

| | | | | |
| --- | --- | --- | --- | --- |
| | | | NAUGHTY DIAPER GIRLS | |

| | | | | |
| --- | --- | --- | --- | --- |
| | | | Sponsored Ad 16 | |

| | | | | |
| --- | --- | --- | --- | --- |
| | | | UK DIAPER GIRLS | |

| | | | | |
| --- | --- | --- | --- | --- |
| | | | Diaper Gal | |

| | | | | |
| --- | --- | --- | --- | --- |
| | | | Sponsored Ad 1 | |

| | | | | |
| --- | --- | --- | --- | --- |
| | | | ADULT BABY GIRL | |

| | | | | |
| --- | --- | --- | --- | --- |
| | | | Sponsored Ad 5 | |

| | | | | |
| --- | --- | --- | --- | --- |
| | | | HD DIAPERS | |


Home

AMATEUR MODEL PAGES

CANDE WET DREAMS

Drawing In Diapers
| | |
| --- | --- |
| | Drawing In Diapers |
---



After school I like to lie on my bed in my diaper
and draw but most of all I LOVE to shit myself!



Every day after school I like to relax in my bedroom - listen to music, text my friends - but one of my favorite activities is drawing with my pencils, and I think I'm getting pretty good. But whatever I'm doing, I like to wear a diaper, and each day I seem to like it more. Wearing a diaper helps me to relax, but I can also wet or poop myself without stopping what I'm doing. I had many accidents in my panties growing up because I didn't want to stop what I was doing!

So today was like many other days - lying on my bed in my diaper and drawing. But then I felt the need to poop. Being diapered meant I didn't even have to leave my bedroom - so I just did it - I pooped myself! With a dirty full diaper, I knew it was going to be hard to concentrate on drawing, but I did it anyway. I had a big ball of poop stuck to my butt, sitting snugly between my ass cheeks, and it was turning me on!



I imagined the perfect boyfriend telling me what a
dirty baby girl I was - and then I'd want him to fuck me!



Then I started to have naughty thoughts. I wished I had the perfect boyfriend here to smash that ball of poop against my ass! That would really make me explode with pleasure. And I'd want him to tell me what a dirty little girl I was and spank my butt really hard. I'd want him to tell me I was too old to be wearing diapers and messing them. And then I'd want him to fuck me! I'd want him to fuck me so hard that I even got poop in my pussy, and his cum would mix with the poop!

So with my horny dirty thoughts I tried to go back to drawing, even though I knew I'd have to fight with myself to concentrate. On one hand I was trying to think about what I was drawing, but on the other hand I was lying there in a dirty diaper, my head filled with naughty sexy thoughts. Guess I'll just have to stick my fingers down my diaper and satisfy my sexual needs. I'll probably sniff them too while I'm drawing, and I expect I'll end up with a really shitty pussy!



Movie available in high quality MP4 & Windows Media ZIP files and streaming MP4.




| | |
| --- | --- |
| | Additional images |
| | |
| | |
| --- | --- |
| | Related products |
| | |
| --- | --- |
| | Product reviews |
| | |
| --- | --- |
| | Send to friend |
| | |
| --- | --- |
| | Advertisement |
| | | | | |
| --- | --- | --- | --- | --- |
| | | | Wet Set Site Navigation | |

| | | | | |
| --- | --- | --- | --- | --- |
| | | | AMATEUR Clipstore News | |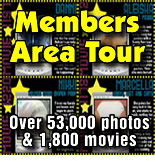 | | | | | |
| --- | --- | --- | --- | --- |
| | | | Featured On Wet Set | |

| | | | | |
| --- | --- | --- | --- | --- |
| | | | Like Diaper Girls? | |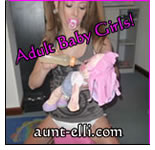 | | | | | |
| --- | --- | --- | --- | --- |
| | | | Sponsored Ad 6 | |

| | | | | |
| --- | --- | --- | --- | --- |
| | | | NAUGHTY DIAPER GIRLS | |

| | | | | |
| --- | --- | --- | --- | --- |
| | | | Sponsored Ad 17 | |

| | | | | |
| --- | --- | --- | --- | --- |
| | | | Wetting Her Panties | |

| | | | | |
| --- | --- | --- | --- | --- |
| | | | UK DIAPER GIRLS | |

| | | | | |
| --- | --- | --- | --- | --- |
| | | | Sponsored Ad 2 | |

| | | | | |
| --- | --- | --- | --- | --- |
| | | | I NEED 2 PEE | |

| | | | | |
| --- | --- | --- | --- | --- |
| | | | HD WETTING | |

| | | | | |
| --- | --- | --- | --- | --- |
| | | | I NEED A MOMMY | |