| | | | | |
| --- | --- | --- | --- | --- |
| | | | Product Categories | |

FULL LENGTH POOP FILMS
Download & DVD
MEMBERS AREA TOUR

AMATEUR MODEL PAGES

NEW Amateur Clips

WET SET CATEGORIES

NEW Wet Set Movies

FULL LENGTH MOVIES

Magazines

WET & DIRTY NIKKI

Photosets
FRENCH IN DIAPERS
Babydoll
ANITA K
Patches Place
MESSY KITTY
Art Books
NAUGHTY PUMA
Pippa Poops Herself
BABY PUMA
Glimpse Movies
CANDE WET DREAMS
Storybooks
DIAPERED PANTHER
Novellas

NAPPY GIRL

Annalise

DIRTY DIAPER KIM

Diaper Enemas
BABY BELLA
Nikki's Private Messy Moments
ALEISHA
Diapergirl Katie

DISCOUNT COMBO OFFERS

WET & MESSY GUYS!

FLDIAPERGIRLS

'Mommy' Babysitter POV

TRUDIE

Little Wet Abby
MARCELLA
Farting & Pooping

SEXY SOILED SOPHIE

Paula

HALF PRICE SPECIALS

Diarrhea Daisy
ALYSSA & HOPE
X-Streams
POOPY GIRL CASSIE
| | | | | |
| --- | --- | --- | --- | --- |
| | | | Movie Producers | |

| | | | | |
| --- | --- | --- | --- | --- |
| | | | Wet Set Announcements | |

| | | | | |
| --- | --- | --- | --- | --- |
| | | | Featured On Wet Set | |

| | | | | |
| --- | --- | --- | --- | --- |
| | | | NAUGHTY DIAPER GIRLS | |

| | | | | |
| --- | --- | --- | --- | --- |
| | | | Sponsored Ad 16 | |

| | | | | |
| --- | --- | --- | --- | --- |
| | | | UK DIAPER GIRLS | |

| | | | | |
| --- | --- | --- | --- | --- |
| | | | Diaper Gal | |

| | | | | |
| --- | --- | --- | --- | --- |
| | | | Sponsored Ad 1 | |

| | | | | |
| --- | --- | --- | --- | --- |
| | | | ADULT BABY GIRL | |

| | | | | |
| --- | --- | --- | --- | --- |
| | | | Sponsored Ad 5 | |

| | | | | |
| --- | --- | --- | --- | --- |
| | | | HD DIAPERS | |


Home

AMATEUR MODEL PAGES

CANDE WET DREAMS

To Explode
| | |
| --- | --- |
| | To Explode |
---



As I ran my morning errands, my tummy began to hurt
I felt like I was going to explode - I had to go home!



This morning I left very early. I really had a lot to do: bills to pay, grocery shopping for the week, and going to the seamstress. I don't remember the exact time of the morning but at some point my tummy really started to hurt. Immediately afterwards I looked down and felt with my hands, and saw that my belly was very swollen and hard. I adjusted my pants, but that didn't help much. I felt like I was going to explode - I had to go home!

I headed home as fast as I could. The pain subsided a bit, but I still really needed to poop - I was getting desperate. With the pain gone, I felt a lot better, and even started to feel excited that I might have an accident and mess myself in the street! I've always kinda wanted to do something like that. But I held on until I finally made it home.



On all fours on my bed I let the poop explode into
my diaper, spreading to the leg holes & bulging out!



By now I was very aroused at the thought of what I was about to do. I put on some more comfortable pants with a diaper underneath. It was not one of the biggest diapers I have, but I knew my poop was going to be big, and I really wanted the diaper to be FULL and BULGING. And then I sat on my bed and waited for the pressure to build even more. When I knew I couldn't hold on any longer, I took off my pants, quickly felt between my legs and teased my butt hole quickly with my fingers. Then I got on all fours, with my butt sticking out, and just let the poop explode into my diaper. The poop was so hot as it exploded out of my butt and quickly filled the small diaper. It spread all the way through, right to the leg holes and between my legs to my pussy, and made a big wonderful, smooth, rounded bulge!

The whole experience got me super turned on. I had to feel the bulge with my hands, and play with it. I touched it, poked it with my finger and grabbed it fully with my hand. My pussy was throbbing and all I wanted to do was be a naughty dirty girl and masturbate. I wriggled and squirmed, let the heavy sagging diaper swing between my thighs, pulled it up tight, grabbed it and squished it, pulled it down to expose my dirty butt - anything I could think of to increase the enjoyment. It was wonderful!



Movie available in high quality MP4 & Windows Media ZIP files and streaming MP4.




| | |
| --- | --- |
| | Additional images |
| | |
| | |
| --- | --- |
| | Related products |


Break


CODE: 7013

Price: US$14.95
| | |
| --- | --- |
| | Product reviews |
| | |
| --- | --- |
| | Send to friend |
| | |
| --- | --- |
| | Advertisement |
| | | | | |
| --- | --- | --- | --- | --- |
| | | | Wet Set Site Navigation | |

| | | | | |
| --- | --- | --- | --- | --- |
| | | | AMATEUR Clipstore News | |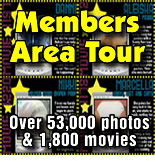 | | | | | |
| --- | --- | --- | --- | --- |
| | | | Featured On Wet Set | |

| | | | | |
| --- | --- | --- | --- | --- |
| | | | Like Diaper Girls? | |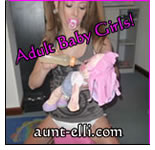 | | | | | |
| --- | --- | --- | --- | --- |
| | | | Sponsored Ad 6 | |

| | | | | |
| --- | --- | --- | --- | --- |
| | | | NAUGHTY DIAPER GIRLS | |

| | | | | |
| --- | --- | --- | --- | --- |
| | | | Sponsored Ad 17 | |

| | | | | |
| --- | --- | --- | --- | --- |
| | | | Wetting Her Panties | |

| | | | | |
| --- | --- | --- | --- | --- |
| | | | UK DIAPER GIRLS | |

| | | | | |
| --- | --- | --- | --- | --- |
| | | | Sponsored Ad 2 | |

| | | | | |
| --- | --- | --- | --- | --- |
| | | | I NEED 2 PEE | |

| | | | | |
| --- | --- | --- | --- | --- |
| | | | HD WETTING | |

| | | | | |
| --- | --- | --- | --- | --- |
| | | | I NEED A MOMMY | |