| | | | | |
| --- | --- | --- | --- | --- |
| | | | Product Categories | |

FULL LENGTH POOP FILMS
Download & DVD
MEMBERS AREA TOUR

AMATEUR MODEL PAGES

NEW Amateur Clips

WET SET CATEGORIES

NEW Wet Set Movies

FULL LENGTH MOVIES

Magazines

WET & DIRTY NIKKI

Photosets
FRENCH IN DIAPERS
Babydoll
ANITA K
Patches Place
MESSY KITTY
Art Books
NAUGHTY PUMA
Pippa Poops Herself
BABY PUMA
Glimpse Movies
CANDE WET DREAMS
Storybooks
DIAPERED PANTHER
Novellas

NAPPY GIRL

Annalise

DIRTY DIAPER KIM

Diaper Enemas
BABY BELLA
Nikki's Private Messy Moments
ALEISHA
Diapergirl Katie

DISCOUNT COMBO OFFERS

WET & MESSY GUYS!

FLDIAPERGIRLS

'Mommy' Babysitter POV

TRUDIE

Little Wet Abby
MARCELLA
Farting & Pooping

SEXY SOILED SOPHIE

Paula

HALF PRICE SPECIALS

Diarrhea Daisy
ALYSSA & HOPE
X-Streams
POOPY GIRL CASSIE
| | | | | |
| --- | --- | --- | --- | --- |
| | | | Movie Producers | |

| | | | | |
| --- | --- | --- | --- | --- |
| | | | Wet Set Announcements | |

| | | | | |
| --- | --- | --- | --- | --- |
| | | | Featured On Wet Set | |

| | | | | |
| --- | --- | --- | --- | --- |
| | | | NAUGHTY DIAPER GIRLS | |

| | | | | |
| --- | --- | --- | --- | --- |
| | | | Sponsored Ad 16 | |

| | | | | |
| --- | --- | --- | --- | --- |
| | | | UK DIAPER GIRLS | |

| | | | | |
| --- | --- | --- | --- | --- |
| | | | Diaper Gal | |

| | | | | |
| --- | --- | --- | --- | --- |
| | | | Sponsored Ad 1 | |

| | | | | |
| --- | --- | --- | --- | --- |
| | | | ADULT BABY GIRL | |

| | | | | |
| --- | --- | --- | --- | --- |
| | | | Sponsored Ad 5 | |

| | | | | |
| --- | --- | --- | --- | --- |
| | | | HD DIAPERS | |


Home

AMATEUR MODEL PAGES

CANDE WET DREAMS

Sense Of Urgency
| | |
| --- | --- |
| | Sense Of Urgency |
---



For a girl who likes to wet & mess herself,
nothing adds to the sexual arousal like that sense of urgency!



A coworker recently confided in me that she was so nervous and desperate to use the bathroom that she had an accident in her panties on her wedding day! As she told me the details of what for her was a traumatic experience, I could feel myself getting aroused - I was getting wet in my panties and my clit was going hard. I wonder how she would react if she knew that straight after telling me her story, I was in the office restrooms, sitting on the toilet, legs apart and masturbating myself!

Really needing to pee or poop urgently is a big part of what turns me on. It's that not knowing if you're going to make it to the toilet on time. Many times I've struggled home, desperate to go, my need very urgent, wishing I was wearing a diaper. But because of that sense of urgency, despite my predicament, it's always turned me on at the same time. Whether I make it on time or not, you can be sure I'll be playing with myself when I get home.



Today I just made it, but decided to be like my coworker &
wet & mess my panties anyway! Not content with that, I also
wanted to be diapered & fill it with the main load still waiting!



Today I was thinking about what my coworker told me, so I didn't go before leaving work. All the way home I was getting more and more desperate, but also getting turned on from that wonderful sense of urgency. I did make it home (just!) but decided to be like my coworker and wet and mess my panties anyway. How could I not? All the way home I'd been thinking about letting it all go in my panties - it was still an accident as far as I'm concerned!

But not content with that, I knew there was way more poop to come, and I wanted to do it in a diaper. I was aching to do it in a diaper! In fact, there was enough poop left to come that I did it twice! After inspecting and smelling the first load, I put the diaper back on and pooped it gain. Then I bounced up and down on the mess on the closed toilet seat. Thinking in my mind of the story my coworker told me, I managed to cum just from the friction of the diaper against my clit without even touching myself!



Movie available in high quality MP4 & Windows Media ZIP files and streaming MP4.




| | |
| --- | --- |
| | Additional images |
| | |
| | |
| --- | --- |
| | Related products |
| | |
| --- | --- |
| | Product reviews |
| | |
| --- | --- |
| | Send to friend |
| | |
| --- | --- |
| | Advertisement |
| | | | | |
| --- | --- | --- | --- | --- |
| | | | Wet Set Site Navigation | |

| | | | | |
| --- | --- | --- | --- | --- |
| | | | AMATEUR Clipstore News | |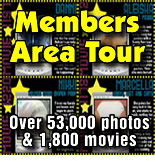 | | | | | |
| --- | --- | --- | --- | --- |
| | | | Featured On Wet Set | |

| | | | | |
| --- | --- | --- | --- | --- |
| | | | Like Diaper Girls? | |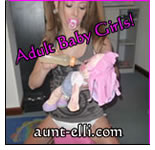 | | | | | |
| --- | --- | --- | --- | --- |
| | | | Sponsored Ad 6 | |

| | | | | |
| --- | --- | --- | --- | --- |
| | | | NAUGHTY DIAPER GIRLS | |

| | | | | |
| --- | --- | --- | --- | --- |
| | | | Sponsored Ad 17 | |

| | | | | |
| --- | --- | --- | --- | --- |
| | | | Wetting Her Panties | |

| | | | | |
| --- | --- | --- | --- | --- |
| | | | UK DIAPER GIRLS | |

| | | | | |
| --- | --- | --- | --- | --- |
| | | | Sponsored Ad 2 | |

| | | | | |
| --- | --- | --- | --- | --- |
| | | | I NEED 2 PEE | |

| | | | | |
| --- | --- | --- | --- | --- |
| | | | HD WETTING | |

| | | | | |
| --- | --- | --- | --- | --- |
| | | | I NEED A MOMMY | |