| | | | | |
| --- | --- | --- | --- | --- |
| | | | Product Categories | |

FULL LENGTH POOP FILMS
Download & DVD
MEMBERS AREA TOUR

AMATEUR MODEL PAGES

NEW Amateur Clips

WET SET CATEGORIES

NEW Wet Set Movies

FULL LENGTH MOVIES

Magazines

WET & DIRTY NIKKI

Photosets
FRENCH IN DIAPERS
Babydoll
ANITA K
Patches Place
MESSY KITTY
Art Books
NAUGHTY PUMA
Pippa Poops Herself
BABY PUMA
Glimpse Movies
CANDE WET DREAMS
Storybooks
DIAPERED PANTHER
Novellas

NAPPY GIRL

Annalise

DIRTY DIAPER KIM

Diaper Enemas
BABY BELLA
Nikki's Private Messy Moments
ALEISHA
Diapergirl Katie

DISCOUNT COMBO OFFERS

WET & MESSY GUYS!

FLDIAPERGIRLS

'Mommy' Babysitter POV

TRUDIE

Little Wet Abby
MARCELLA
Farting & Pooping

SEXY SOILED SOPHIE

Paula

HALF PRICE SPECIALS

Diarrhea Daisy
ALYSSA & HOPE
X-Streams
POOPY GIRL CASSIE
| | | | | |
| --- | --- | --- | --- | --- |
| | | | Movie Producers | |

| | | | | |
| --- | --- | --- | --- | --- |
| | | | Wet Set Announcements | |

| | | | | |
| --- | --- | --- | --- | --- |
| | | | Featured On Wet Set | |

| | | | | |
| --- | --- | --- | --- | --- |
| | | | NAUGHTY DIAPER GIRLS | |

| | | | | |
| --- | --- | --- | --- | --- |
| | | | Sponsored Ad 16 | |

| | | | | |
| --- | --- | --- | --- | --- |
| | | | UK DIAPER GIRLS | |

| | | | | |
| --- | --- | --- | --- | --- |
| | | | Diaper Gal | |

| | | | | |
| --- | --- | --- | --- | --- |
| | | | Sponsored Ad 1 | |

| | | | | |
| --- | --- | --- | --- | --- |
| | | | ADULT BABY GIRL | |

| | | | | |
| --- | --- | --- | --- | --- |
| | | | Sponsored Ad 5 | |

| | | | | |
| --- | --- | --- | --- | --- |
| | | | HD DIAPERS | |


Home

AMATEUR MODEL PAGES

DIRTY & WET BABES

Ruined Pink Panties
| | |
| --- | --- |
| | Ruined Pink Panties |
---



I wanna shit myself, wet myself & play with myself, I
wanna be a naughty dirty girl in my pretty pink panties!



See my pretty little pink panties under my open button up grey top. They're nice and clean, but underneath my pussy is all slippery and excited, because I want to be a really naughty and dirty girl. I want to shit myself, I want to wet myself, I want to play with myself, and I want to cum! I want to be the dirtiest girl ever and fill my panties with a massive poop, then piss in the mess and masturbate like crazy!

I want to be so dirty that my panties are ruined forever. I'll have no other choice but to throw them away. And with this huge messy shit in my panties, I want to tease you mercifully. I want any guys or girls watching to be excited too - to be just as turned on as I am. In fact, I want you to piss and shit in your own pants too, so I'm not the only one with kinky sexual desires.



I know you like doing it too - just like me
I'm happy to admit I'm a dirty girl - are you?



I do know I'm not the only one - you like it too - admit it! Admit that you think about it all day at work like I do, and hurry home so you can let it all go. Admit that you love the feeling of warm poop and piss against your private parts. Admit you like to touch yourself before, during and after you've been a dirty girl or boy. I'm happy to admit I'm addicted to be being a dirty girl - are you?

So watch my pretty pink panties filling up, watch me play with myself and vibrate my clit. Watch the front of my panties, already bulging with poop, darken as the piss soaks through the dirty mess and then through my panties. Watch the messy bulge squish everywhere as I sit down on it. And then watch me cum!



Movie available in high quality MP4, Windows Media and streaming MP4 for phones.




| | |
| --- | --- |
| | Additional images |
| | |
| | |
| --- | --- |
| | Related products |
| | |
| --- | --- |
| | Product reviews |
| | |
| --- | --- |
| | Send to friend |
| | |
| --- | --- |
| | Advertisement |
| | | | | |
| --- | --- | --- | --- | --- |
| | | | Wet Set Site Navigation | |

| | | | | |
| --- | --- | --- | --- | --- |
| | | | AMATEUR Clipstore News | |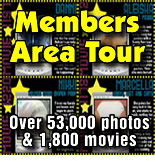 | | | | | |
| --- | --- | --- | --- | --- |
| | | | Featured On Wet Set | |

| | | | | |
| --- | --- | --- | --- | --- |
| | | | Like Diaper Girls? | |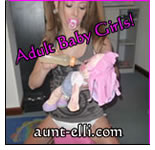 | | | | | |
| --- | --- | --- | --- | --- |
| | | | Sponsored Ad 6 | |

| | | | | |
| --- | --- | --- | --- | --- |
| | | | NAUGHTY DIAPER GIRLS | |

| | | | | |
| --- | --- | --- | --- | --- |
| | | | Sponsored Ad 17 | |

| | | | | |
| --- | --- | --- | --- | --- |
| | | | Wetting Her Panties | |

| | | | | |
| --- | --- | --- | --- | --- |
| | | | UK DIAPER GIRLS | |

| | | | | |
| --- | --- | --- | --- | --- |
| | | | Sponsored Ad 2 | |

| | | | | |
| --- | --- | --- | --- | --- |
| | | | I NEED 2 PEE | |

| | | | | |
| --- | --- | --- | --- | --- |
| | | | HD WETTING | |

| | | | | |
| --- | --- | --- | --- | --- |
| | | | I NEED A MOMMY | |