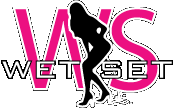 For 30 years since 1993...
STRICTLY ADULTS ONLY!
If you continue on this page you certify that you are 18 years of
age or older and agree to abide by all of the laws governing
your city, county, state, and country with regards to adult
entertainment. Under no circumstances are minors to view, be
offered or given, possess or purchase this or any part of this
website and the videos offered within. All persons appearing
in this website and or videos are eighteen years of age or older.
Proof on file.


IMPRESSUM & TOS | PRIVACY POLICY | COOKIES POLICY