| | | | | |
| --- | --- | --- | --- | --- |
| | | | Product Categories | |

FULL LENGTH POOP FILMS
Download & DVD
MEMBERS AREA

AMATEUR CLIP STORES

NEW Amateur Clips

WET SET CLIP STORE

NEW Wet Set Movies

FULL LENGTH MOVIES

Magazines

WET & DIRTY NIKKI

Photosets
ALEISHA
Art Books
BABY BELLA
Storybooks

NEW GIRL KIM

Novellas

HALF PRICE SPECIALS

CDs

DISCOUNT COMBO OFFERS

Wet Panties/Pullups

XMAS 2015 SALE

Nikki's Private Messy Moments

FLDIAPERGIRLS

Diapergirl Katie

TRUDIE

WET & MESSY GUYS!
PAULA
'Mommy' Babysitter POV
MARCELLA
Little Wet Abby
ALYSSA & HOPE
Farting & Pooping

SEXY SOILED SOPHIE

Diarrhea Daisy

DIAPER ENEMAS
| | | | | |
| --- | --- | --- | --- | --- |
| | | | Movie Producers | |

| | | | | |
| --- | --- | --- | --- | --- |
| | | | Wet Set Announcements | |

1 August 2017
Members area previews for July, 2017
15 July 2017


Girls Get Diapered, Hot, Dirty & Horny!

1 July 2017
Members area previews for June, 2017
20 June 2017


Aleisha - 4 NEW diaper pooping clips!

10 June 2017
Piss Flix 1 & 2 from Glimpse - all lesbian pissing action
1 June 2017
Members area previews for May, 2017
20 May 2017


SIX new Kim diaper pooping movies!
---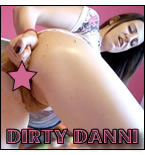 | | | | | |
| --- | --- | --- | --- | --- |
| | | | Featured on Wet Set 1 | |

| | | | | |
| --- | --- | --- | --- | --- |
| | | | Sponsored Ad 1 | |

| | | | | |
| --- | --- | --- | --- | --- |
| | | | Sponsored Ad 3 | |


Home

FULL LENGTH MOVIES

Wet & Dirty Movie Downloads

Adult Baby Source
| | |
| --- | --- |
| | Adult Baby Source |
ADULT BABY SOURCE
Adult Babies, Naughty Adult School Girls, Made to be a Baby, Big Sisters, Nice Mommies and Nasty Aunties!

The days of waiting for the postman to arrive are gone. And no more worries about customs or international mail. Now you can get full length movies directly over the internet to your hard disk. These are entire movies - not clips or excerpts, and they're available NOW. Every effort has been made to produce files which take image quality, screen and file size into consideration, to produce the best combination of download time and viewing enjoyment.
For more information about the full length movie downloads,
please refer to our FAQ page.

---
A Day In The Life Of Wendy & Sarah
Adult baby Sarah wakes up and calls for her mommy. Mommy Wendy comes into the bedroom, gives Sarah a hug then checks her disposable diaper. Wendy removes Sarah's very wet diaper then wipes and powders her. She takes off Sarah's pyjamas, puts on a fresh cloth diaper with plastic pants and dresses her.
---
Made to Wear Diapers I
This title features four scenarios of compulsory Babyhood. Mommy Wendy scolds her adult School Girl Sunny for coming home with wet panties. Kaylee and Wendy force Peter into diapers after he mocks their adult baby fun. Mommy Kate diapers a naughty AB Rose. All this and much more!
---
Made to Wear Diapers III
Young married couple Peter and Brooke have arrived home from a party and hop into bed. Brooke runs her hand over Peter's pyjama pants and is horrified to discover he he pissed himself in the bed overnight.Brooke is disgusted and makes him strip the bed and hand wash the sheets. She tells him he is just like a baby. She makes him stand in the corner, still in his wet pyjamas and spanks him then she hatches a plan to totally baby him.
---
Made to Wear Diapers IV- The Russian Bride
Wimpy henpecked husband arrives home from another day selling baby toys and supplies door to door. Once again he has sold nothing. His Russian mail order bride who expected to lead a life of leisure and luxury berates and abuses him in front of two girlfriends she had invited around for wine and chocolate.Her snooty girlfriends join in. All three women tease and make fun of him for being useless as a husband and provider. They abuse him and yell he is no more an adult than the babies his bag of samples are intended for.Wimpy hubby is sooo humiliated. Yes, his wife as belittled him before but never in front of her friends.. and they are joining in too! They push him on the floor and take off all his clothes ready to wipe, powder and diaper him.When he his naked they play quoits with his exposed cock. The girls can't stop laughing.
---
Aunty's Prisioner II - The Nightmare Continues
Twenty six year old Sarah plannned on staying with her aunty for a few days but her aunt had other plans. She introduced Sarah to her new permanent room - a fully equipped baby nursery. After a day of being forcibly diapered and treated like a real baby Sarah fell asleep emotionally drained in an adult sized crib.We pick up the story in this sequel Aunty's Prisoner II - "The Nightmare Continues" when she wakes next morning thinking she has had a nightmare but slowly becomes aware of her surroundings. She screams for her aunty who attempts to explain rationally but all the while aunty is playing mind games with Sarah. Sarah loses track of what is real and what is fantasy... Was she ever an adult?
---
The Restaurant
Mommy Alana is angry at her little adult baby Sunny because Sunny wet her training pants during the night.She is especially annoyed today because she wants to go to her favourite cafe and she doesn't want to be changing diapers and carrying a diaper bag and clean diapers with her. How embarrasing to have an adult baby Sunny's age who is not toilet trained yet. What an unpleasant surprise when she discovers the waitress is wearing diapers and is not toilet trained either! Sunny tells her mommy she really likes the waitress and could she be her sister.
Alana reluctantly agress Kari can live with them and takes it upon herself to be a mommy to both girls.However not long after Kari moves in the two adult babies convince Alana she should regress too and join them like three sisters together.
---
Made to Wear Diapers V- Revenge of the Office Girls
Kari and Jenny are diaper loves who change into diapers in the staff toilets when they arrive at work each morning. They also have two wimpy bosses to deal with every day. Both men act like little sissy babies and mommy's boys all the time. Today is the last straw when their superviser Andie walks in sobbing because he missed out on a promotion that everyone knew he was too sooky to get. The girls excuse themselves and rush down to the company creche and bring back diapers, baby clothes, pacifiers, baby bottles, toys and a playpen with a plan to totally humiliate their useless supervisor. When the big boss sees what they have done to Andie he laughs at him and pokes fun at him too, telling him he is a worthless baby - at least until the girls remind him he only got his job because his influential mommy pulled some strings, wrote his resume and even spoke for him at his job interview. When he protests the girls pin him down and diaper and baby him in front of Adrian then force breast feed them both before leaving both sissy babies in a playpen in their office overnight.
---
Made to Wear Diapers VI- Big Sister Bully
Two sisters have been left at home while their parents are travelling. Felicity's has trashed her room and Kari, who has been left in charge, yells at her to clean it up. She tells Felicity she needs to GROW UP. Felicity ignores her much bigger and older sister and behaves very immaturely and irresponsibly. Kari comes back into Felicity's room with diapers and baby clothes and informs Felicity that she had her chance to act her age and now she is going to make her LOOK the way she ACTS and be totally babied! Felicity can't believe what she is hearing and is horrified. She has never been so humiliated in all her life but cannot stop her bigger and stronger sister.
---
Drunk And Diapered
Eighteen year old Skye has come home totally drunk. She fumbles with the front door lock, stumbles to her bedroom and crashes on her bed. Her mother checks on her in the morning and is shocked to see Skye pissed her panties when she was out and is still lying in them while she is sleeping it off. Amina then teaches her lesson she will never forget. She grabs her camera and takes photos of Skye in her saturated panties and threatens to put them on MySpace unless she does as she is told. Stunned Skye learns that she must wear diapers and be a baby because behaved just like an untrained toddler. Skye thinks it is a huge joke at first but she soon has the smile wiped from her face when she realises her mom is seriously for real, especially when she gets some good spankings for answering back. Her mean mother forcibly removes her panties and diapers her then dresses her in baby clothes and treats her just like the baby she used to be many years ago. Skye is humiliated embarrased but helpless to resist. After all, if her friends saw the photos on MySpace they would disown her and she would be all alone.
---
An Adult Baby Christmas
Mommy Wendy invites two of her friends with their own adult baby girls around for a Christmas treat. All three mommies and their three adult babies gather around the Christmas tree and the adult baby girls all unwrap their new presents.They try on their new clothes too. During the afternoon lots of diapers need changing, babies need feeding and also to be breast fed. Even the two of the mommies diaper themselves!
There are no products under this category
| | |
| --- | --- |
| | Advertisement |
| | | | | |
| --- | --- | --- | --- | --- |
| | | | Wet Set Site Navigation | |

| | | | | |
| --- | --- | --- | --- | --- |
| | | | AMATEUR Clipstore News | |

21 July 2017
TWENTY NEW PANTY POOPING CLIPS!
19 June 2017
TWENTY NEW PANTY POOPING CLIPS!
26 May 2017
TWENTY NEW PANTY POOPING CLIPS!
3 May 2017
TWENTY NEW PANTY POOPING CLIPS!
10 April 2017
TWENTY NEW PANTY POOPING CLIPS!
22 March 2017


Kayla & Andy - Dirty Nappy & Panty Poop Fucking!

12 March 2017
TWENTY NEW PANTY POOP MOVIES - with preview clip!
---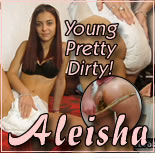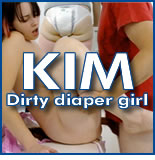 | | | | | |
| --- | --- | --- | --- | --- |
| | | | Like Diaper Girls? | |

| | | | | |
| --- | --- | --- | --- | --- |
| | | | Featured on Wet Set 2 | |

| | | | | |
| --- | --- | --- | --- | --- |
| | | | Sponsored Ad 2 | |

| | | | | |
| --- | --- | --- | --- | --- |
| | | | Sponsored Ad 4 | |